Our Passenger Pre-Screening Checklist
Here at Marine Atlantic, our top priority is the health and wellbeing of our passengers and staff. We're committed to providing a safe and comfortable environment for everyone aboard our vessels, as well as those working in and visiting our terminals. With this in mind, we're pleased to introduce our new process for pre-screening passengers travelling aboard our ferries.  
Want to be in the know before you board? Check on the new pre-screening process to ensure smooth sailing the next time you travel with us. 
Step 1: Book Your Ferry Crossing
Now, more than ever, it's important to book your ferry crossing in advance. Due to current COVID-19 guidelines, we're operating at reduced capacity for the time being, which means fewer passengers per crossing. By booking in advance, you'll be better able to ensure your spot onboard for your preferred travel day. 
The good news is that it's never been easier to book online ahead of time. Just check out our upcoming schedule, find the routes that work for you, and book. It's that simple! 
Step 2: Fill Out Your Pre-Screening Questionnaire
Once you book your crossing, we'll email you a quick questionnaire to fill out 24 hours before your scheduled sailing. This questionnaire consists of four simple self-assessment questions to help determine your ability to travel. It's easy to fill out and can be submitted online quickly and easily. 
If you're unable to fill out the questionnaire online before you arrive,— we'll simply run through it with you at the time of check-in before you're able to board the vessel.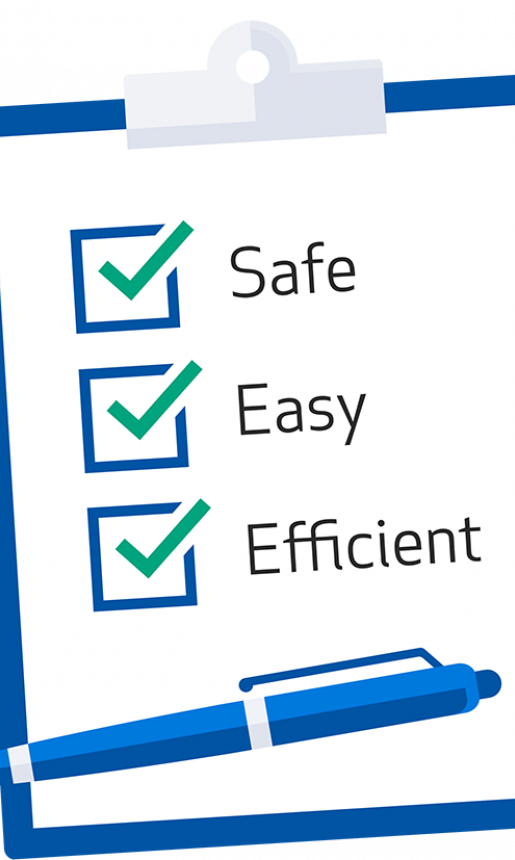 Step 3: Show Proof of Residency in Atlantic Canada (If Required)
We're so happy to give travellers an opportunity to explore this fantastic part of the country safely. And we're doing our part to make sure it stays safe for all of us. That's why, depending on evolving travel restrictions, you may be required to show proof of residency in one of our Atlantic Provinces — Newfoundland & Labrador, Nova Scotia, New Brunswick, or Prince Edward Island — before boarding our vessels.     
Wondering what counts as proof of residence? Well, all adults will need to provide a valid drivers' licence, government identification card, health card, or a utility bill or bank statement with a valid Atlantic Canadian address. Children travelling with adults will not be required to provide valid proof of residence. 
You can learn more about provincial travel requirements here, or you can simply contact us with any questions you may have.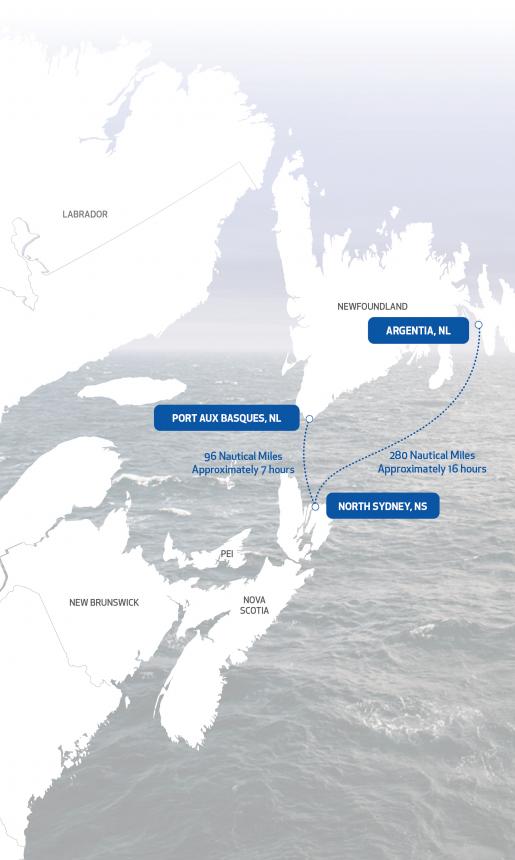 Step 4: Remember Your Mask!
You're just about ready to set sail with us, there's only one thing left to remember — your mask! For the safety of our passengers and staff, non-medical face masks must be worn at all times in public areas, including in our terminals, and onboard our vessels. Face coverings or face shields are not alternatives to face masks and will not be acceptable while travelling with us. If you have a medical exemption, you'll be required to present a valid medical certificate upon arrival. 
You can learn more about the most effective face masks to wear from the Government of Canada and more about our crossing procedures by visiting our FAQ.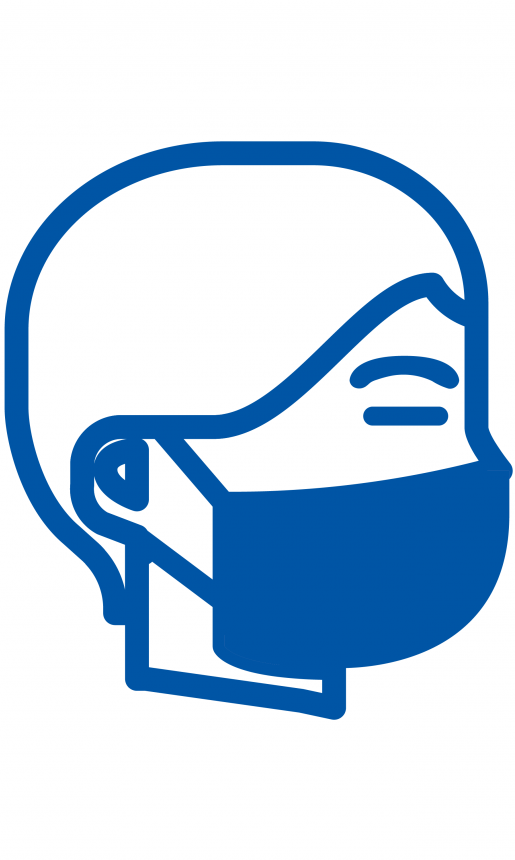 A Few Final Things to Keep in Mind

If you've sailed with us before, you'll probably notice things are a little different this time around, beginning with the loading and unloading of the vessel. This process is now staggered to avoid lines on the stairs and vehicle decks. You'll also see signs encouraging physical distancing in all public areas.
While travelling, we'll encourage you to remain in your cabin or the passenger lounge and to minimize moving around the vessel as much as possible. During this time, restaurants, bars, and retail shops are closed, but you'll be provided with a complimentary pre-packaged box lunch to enjoy as we cross the Cabot Strait.
There's Smooth Sailing Ahead 

With our new pre-screening checklist, we're confident you'll enjoy a little extra peace of mind when you set sail on our vessels. And added peace of mind means more time to plan for exploring the beauty of Atlantic Canada. That sounds great to us!
Start planning your journey today, and we look forward to seeing you onboard soon.