Our fleet is made up of four modern, comfortable vessels. While each has its own unique character, history, and charm, all of them deliver a smooth, safe and reliable service.  
With delicious meal options, comfortable and accessible accommodations, and a wide variety of entertainment options, your journey between Nova Scotia and Newfoundland and Labrador will be a relaxing, rejuvenating experience. We have a designated number of pet-friendly cabins on three of our passenger vessels, for you and your four-legged friend.
We welcomed the MV Atlantic Vision to our fleet in 2009. It brings passengers and cargo within 1.5 hours of St. John's by overnight crossing to Argentia, and is our only vessel servicing this route.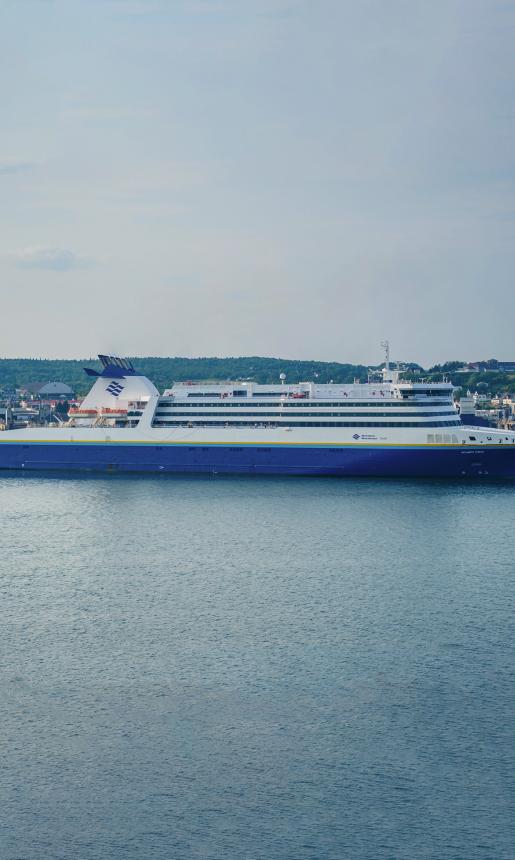 The twin ship of the MV Highlanders, the MV Blue Puttees joined the fleet in 2011. Almost 200m long (with nearly 3km of vehicle deck lane space), it offers comfortable seating, a wide variety of amenities, and delicious dining choices to ensure passengers sail in total relaxation.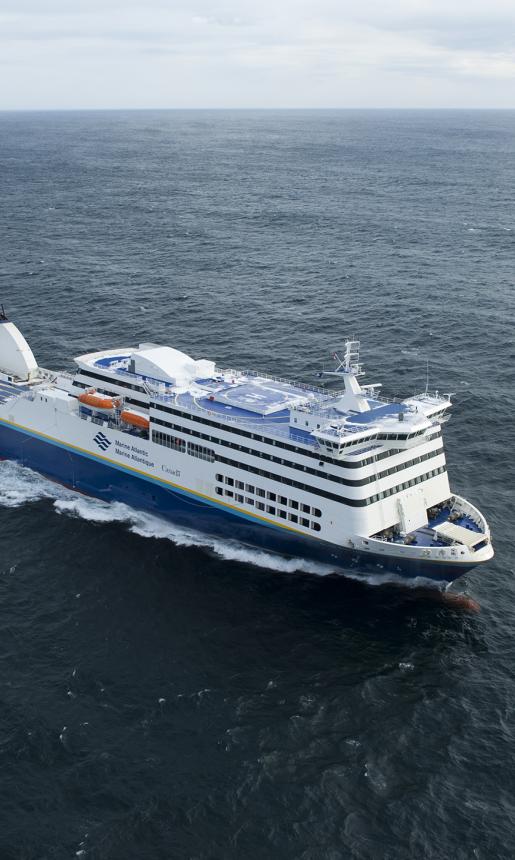 The twin ship of the MV Blue Puttees, the MV Highlanders joined our fleet in 2011. Stretching nearly 200m (and offering almost 3km of lane space on its vehicle decks), it's fully accessible and features relaxing seating areas, spacious cabins, and three dining venues. 
The MV Leif Ericson is our dedicated commercial ferry sailing the North Sydney - Port aux Basques route. Our fleet's largest carrier of restricted goods, it offers over 1.5km of lane space on the vehicle decks, and delivers dependable commercial shipping services and comfortable lounge areas for passengers. 
---
---
Support Persons & Animals
We get by with a little help from our friends. A person with a disability can request to travel with a support person, a certified service animal, or an emotional support animal.
We want your journey to be a safe and enjoyable one, that's why our staff is trained to accommodate the needs of all passengers and we're happy to offer a variety of assistance on board.
Adjustable beds, modified electrical controls, safety grab bars. These are just a few of the accessibility features in our cabins, so passengers with reduced mobility can travel in complete comfort.