Transporting Dangerous Goods and Cargo
The transportation of dangerous goods by air, marine, rail and road is regulated under the federal Transportation of Dangerous Goods Act, 1992. Federal and provincial legislation provides for the regulation of an extensive list of products, substances, or organisms classified as dangerous. These products are regulated within designated classes 1 through 9 of the International Maritime Dangerous Goods Code (IMDG).
As a transportation provider, Marine Atlantic is governed by and is required to comply with all Transport Canada regulations. As part of our continuous efforts to ensure the safety and security of our activities, Marine Atlantic complies with the IMDG Code.
Marine Atlantic adheres to the Canada Shipping Act (2001), the Transportation of Dangerous Goods Regulations (TDGR), and the Cargo, Fumigation and Tackle Regulations (CFTR) to ensure IMDG stowage and segregation requirements are met. 
When transporting goods and cargo, all customers are required to comply with all relevant Codes and Regulations before travelling.
Marine Atlantic is only permitted to reserve dangerous goods travelling in bulk and requiring open deck space, as well as all commercial units that carry explosives.
Dangerous goods must be reserved at least 36 hours prior to requested departure.
Dangerous goods are to be checked in at least 6 hours prior to departure. Exception: Live trailers and live fish with oxygen must check in 2 hours prior to departure.
Dangerous units are only permitted to travel on the Port aux Basques - North Sydney route.
Dangerous good units utilizing the commercial open booking space are required to declare upon check-in that they are carrying dangerous goods.
Live commercial drivers carrying dangerous commodities are required to submit the proper paperwork upon check-in.
Drop trailer customers carrying dangerous commodities must submit their waybills upon check-in. 
Commercial customers transporting any purged tank must submit purged documentation upon check-in.
Marine Atlantic will schedule restricted sailings weekly to accommodate specific dangerous goods.
Amendments and cancellations are permitted up to 36 hours prior to departure at no cost.
Amendments and cancellations less than 36 hours before scheduled departure time are subject to a $100.00 amendment fee.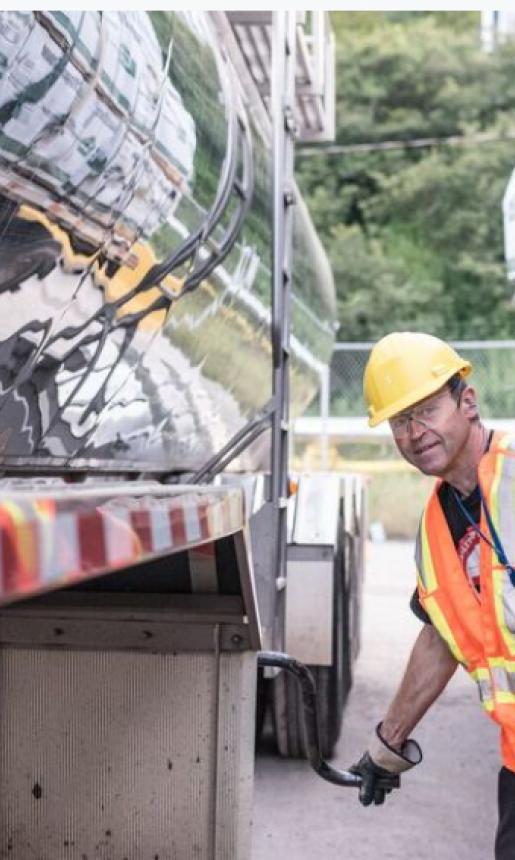 Typical commodities classified as "dangerous goods" include household products, such as paint, turpentine, batteries, propane for barbecues, Javex, toilet bowl cleaner, glue, adhesives and fire extinguishers. Hay is also considered a dangerous good. 
Transport Canada has permitted Marine Atlantic vessels to carry packaged dangerous goods subject to the following provisions:
DG Placarding Requirements: TDGR will be applicable for placarding all Dangerous Goods (DG) in packaged form. 
Limited Quantity Placarding: Exempted to display the limited quantity placard until December 31, 2020, provided sections 1.17(6)(a)(b)(c)(d) are met. 
Special Cases: TDGR special cases as applicable from sections 1.15 to 1.49 continue to apply for all DG shipments. 
Documentation: DG Declaration and Packing Certificate as required under TDGR are mandatory for all DG shipments including limited quantity. 
Packing Certificate Declaration: The consignor declaration as required by TDGR section 3.6.1(a) will be deemed equivalent. 
Onboard Stowage and Segregation: IMDG Code provisions per section 7.2 and 7.5 will be applicable.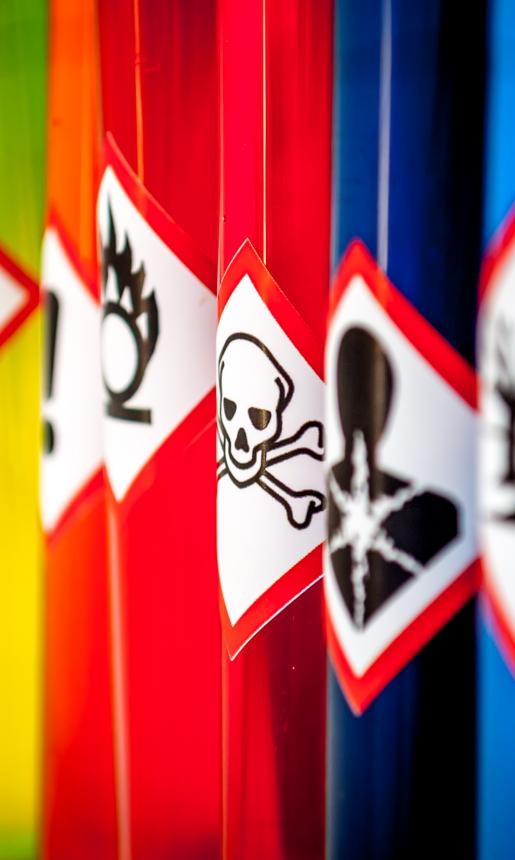 Marine Atlantic schedules restricted sailing crossings on a weekly basis. Carriers are encouraged to contact Reservations at 1-800-341-7981 for further information, or view our commercial schedule. 
R - Single Restricted Departure
Passenger and Commercial Driver Limit 51 - MV Leif Ericson
Passenger and Commercial Driver Limit 66 - MV Highlanders and MV Blue Puttees
Passenger and Commercial Driver Limit 67 - MV Atlantic Vision
RC - Restricted Commercial Only Departure
Commercial Driver Limit 51 - MV Leif Ericson
Commercial Driver Limit 66 - MV Highlanders and MV Blue Puttees
Commercial Driver Limit 67 - MV Atlantic Vision
RR - Double Restricted Departure
Commercial Driver Limit 12 - All Vessels
R12 - Single Restricted / 12 Commercial Drivers Only
Commercial Driver Limit 12 - All Vessels