Find information on all commercial shipping options below, including freight, overwide and overlong units, premium bookings, livestock, and more. To ensure all customers have a safe and enjoyable voyage, commercial customers who fail to comply with any procedures outlined in this section will be denied transportation. 
All commercial drivers are required to provide Marine Atlantic with a copy of their manifest at check-in. Commercial companies transporting dangerous or restricted goods are required to call ahead, regardless of their departure terminal. For more information, please see Dangerous Goods and Cargo.
If you intend to transport seafood, we ask that you:
Ensure trailer unit doors are closed tightly.
Ensure trailer unit is properly equipped with a tank to catch any leaking water and spillage during the voyage.
Check in at the terminal a minimum of two hours prior to scheduled departure.
Check with the on-duty Assistant Terminal Manager for details pertaining to the draining of any water collection unit.
We offer transport services for everything from envelopes to large pallets. Find our freight service options and procedures below. 
Any freight must be both dropped off and picked up at one of our terminals. We do not pick up or deliver freight outside of our terminals. Motorized vehicles (motorcycles, snowmobiles, etc.) are not accepted as freight, and must be shipped on a trailer. Passengers may ship bicycles in bicycle boxes (not provided by Marine Atlantic) to be weighed and shipped as freight.
If you have any questions, or need more information on transporting freight, please call Marine Atlantic Reservations toll-free at 1-800-341-7981.
Important Notes
The shipper will be required to provide information on the contents of the package, which will be screened by security, assigned a booking number and placed on board. 
We suggest you arrive with additional tape to re-secure your package in the event it is opened for screening purposes.  
Larger packages must be on a pallet and are subject to inspection by the Traffic Director before being assigned a booking number. 
Marine Atlantic does not provide pallets or packing materials.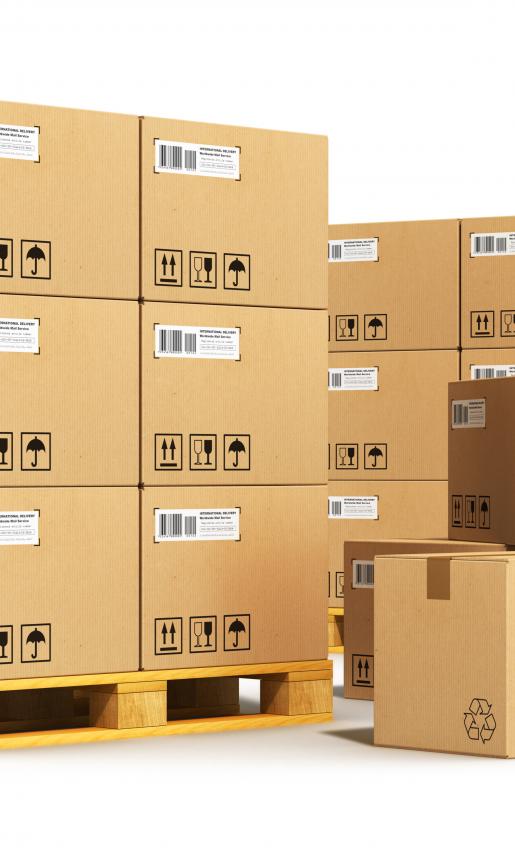 Overwide and Overlong Units
Overwide units are considered to be any commercial units measuring greater than 9 feet, 6 inches (2.86 metres) wide. Units over 11 feet, 6 inches (3.5 metres) wide are permitted to travel with Marine Atlantic, provided they make a reservation in advance. Overlong units are considered to be any units greater than 90 feet (27.43 metres) in length.
To make an overlong or overwide reservation, please call Marine Atlantic Reservations toll-free at 1-800-341-7981, and we'll book you on an appropriate crossing. 
Please note: 
Overwide and overlong units must be checked in six hours before scheduled departure time.
Depending on unit size, sailing dates and times may be limited.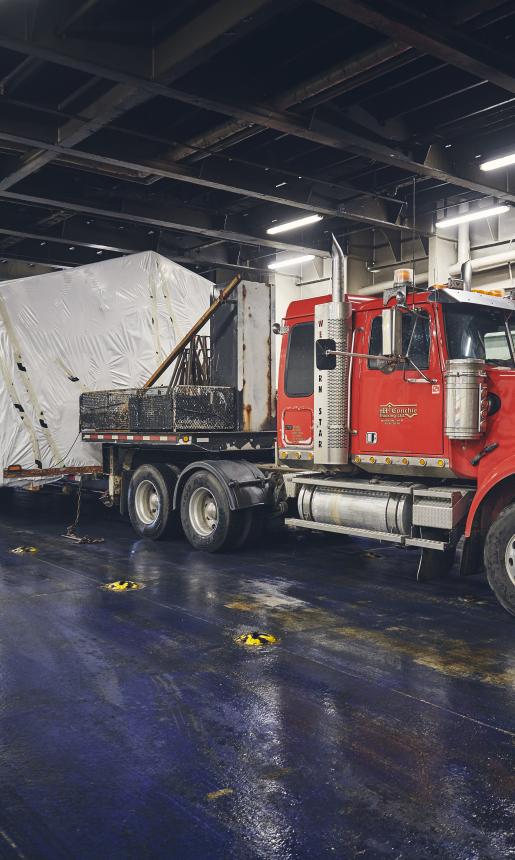 Commercial crossings are accommodated on a first come, first served basis, but in the event you need to ensure your goods have a dedicated space on the vessel, we offer a limited number of premium booking spaces, subject to additional fees, terms and conditions. To book a premium space, please call Marine Atlantic Reservations toll-free at 1-800-341-7981.
Premium Booking Requirements
Premium Bookings may only be made within 96 hours of sailing time. 
Drop trailers may be booked up to four hours before departure.
Live trailers may be booked up to three hours before departure.
Advanced payment in full is required.
Premium spaces are limited to two spaces per sailing, per company.
Commercial units containing dangerous goods are not eligible for premium bookings.
Premium bookings are non-refundable, but can be changed to an earlier sailing if space is available.
Units will be permitted to enter the loading lot two sailings before their scheduled departure, if space permits.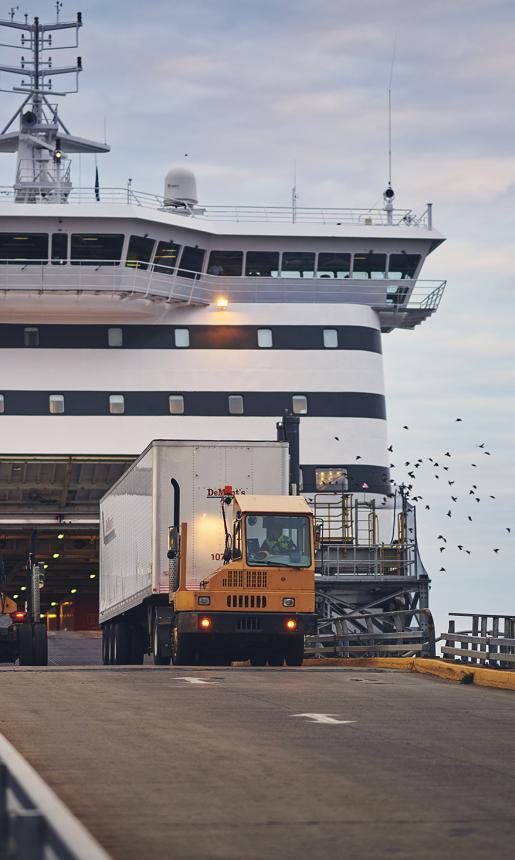 Livestock units are permitted on the Port aux Basques - North Sydney route. Customers transporting livestock may either make a commercial reservation or use our commercial open booking list. Marine Atlantic considers any passenger-related vehicle, truck, or trailer carrying three or more livestock to be a commercial vehicle. 
Livestock are any animals which are not household pets, including cattle, horse, sheep, swine, goats, mules, poultry, etc. Passenger vehicles, trucks, or trailers carrying two or fewer animals are permitted to make a standard reservation.
Livestock forms must be completed for all non-domestic animals, regardless of quantity. Please notify the Ticket Clerk upon arrival of any unit(s) carrying livestock. Please note: Hay is considered a dangerous commodity and must be declared upon arrival with the necessary dangerous goods documentation completed. For more information, please see Dangerous Goods and Cargo.
Livestock Shipping Requirements
Livestock units must check in three hours before departure. Marine Atlantic may book no more than two livestock units per crossing, so please book in advance. To make a booking, call Marine Atlantic Reservations toll-free at 1-800-341-7981.
Livestock in tractor-less trailers or we-load units are prohibited.
Livestock will not be transported when, at Marine Atlantic's discretion, there is a possibility that the ship may be delayed in crossing due to weather conditions or other circumstances.
The shipper is responsible for watering and feeding, if required, and shall comply with all the requirements of the Criminal Code of Canada, with respect to the transportation of cattle by rail or water.
Livestock must be accompanied on the vessel by the shipper throughout the duration of the journey; however, the shipper is not permitted to be on the vehicle deck during the crossing.