Greetings from our open concept, state-of-the-art North Sydney terminal, where impeccable sight lines, and panoramic views of vessels and the Atlantic Ocean await.
 
The terminal is fully accessible. Any customers requiring a wheelchair may request one for use while on Marine Atlantic property. Complimentary Wi-Fi and USB charging stations are available, and just a short stroll from the terminal is beautiful downtown North Sydney with a wide variety of amenities, shops, and tourism attractions.
 
Our North Sydney terminal has achieved LEED® silver certification from the Canada Green Building Council, recognizing its status as a leader in environmental and energy efficient design.
CHECK-IN BOOTH COORDINATES  
N 46o 12' 50.31"
W 60o 14' 49.404"
TERMINAL GPS COORDINATES  
N 46o 12' 40"
W 60o 14' 49"
 
CONTACT
149 Prince Street
North Sydney, NS
B2A 3V2
1-800-341-7981
What's available at the terminal?
On the first floor, find the ticket and security offices, public washrooms, private nursing room, family washrooms with change table, lounge area with satellite TV, seasonal retail store, children's play area, ATM, complimentary tourism brochure booth, baggage area, and atrium.
 
On the second floor, enjoy the public viewing terrace and skylight atrium. Marine Atlantic administration and staff offices are also located here.
Outside, find the pet relief area, sitting area, and designated smoking area. Find out everything you need to know about travelling with pets.
The terminal has vending machines with drinks, snacks, and sandwiches, in addition to the restaurants and cafés available once on board the vessel.
A wide variety of restaurants, stores, and services are available just steps from the terminal in downtown North Sydney.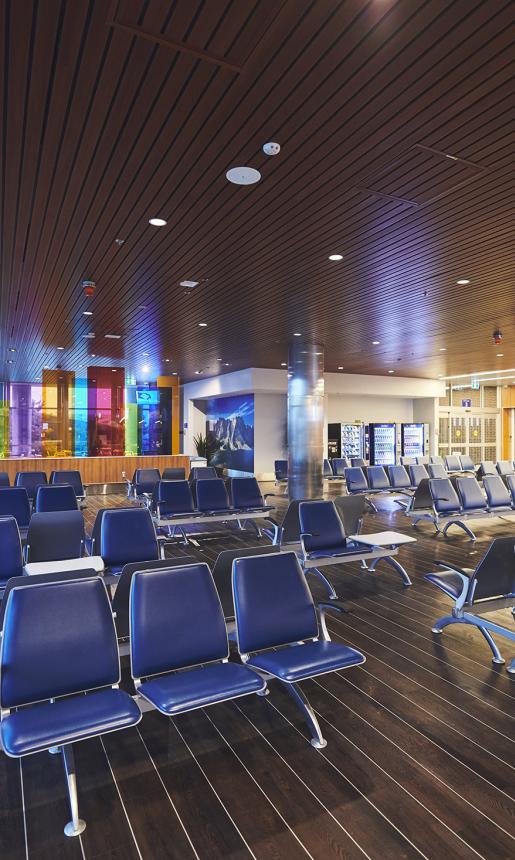 The drive-on vehicle traffic entrance to the North Sydney terminal is marked by four ticket booths off the Trans-Canada Highway. Pedestrian access, including passenger pickup and drop off, is located on Prince Street.
 
Enjoy easy access to downtown North Sydney amenities through convenient entry and exit at the terminal's main entrance.*
 
*Your government-issued photo identification and boarding pass are required to re-enter the secure area of the terminal.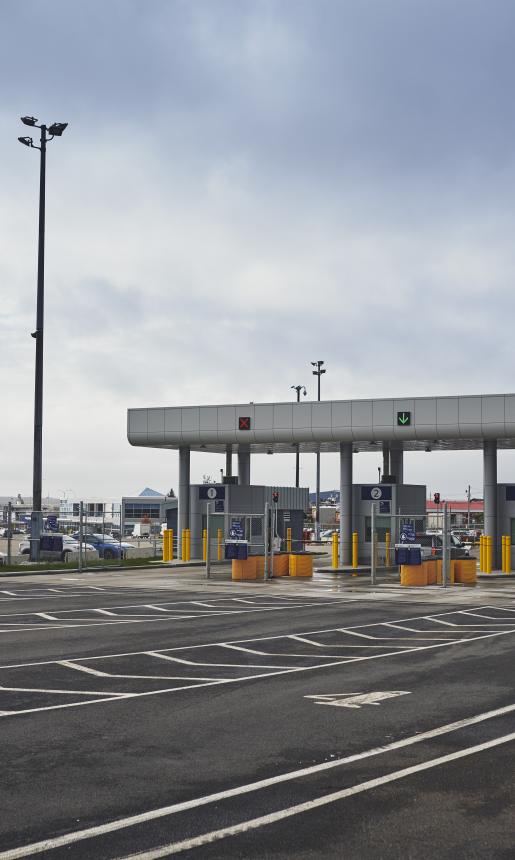 Content provided by an external party