Living on the Edge: A Visit to Cape Spear, Newfoundland and Labrador
Jutting out into the Atlantic ocean from the Avalon Peninsula, Cape Spear, Newfoundland and Labrador isn't just the most-easterly point in the province, it's the most-easterly point in all of North America. 
While that makes for a fun fact for trivia fans, there's much more to Cape Spear than this interesting tidbit. From its history as an essential navigational point for ships, to its modern reputation with hikers as a destination for absolutely breathtaking views, a visit to Cape Spear is a can't-miss opportunity on your Newfoundland and Labrador adventure. Here are a few of our favourite things to do in Cape Spear, Newfoundland and Labrador. 
Be the First Person in North America to See the Sunrise
Because Cape Spear is the most-easterly point in North America, it's the first—and possibly best—spot to watch the sunrise on the entire continent. Making the journey out in the early morning to watch the sunrise is truly a priceless experience—one that is certain to be a highlight of your Newfoundland and Labrador getaway.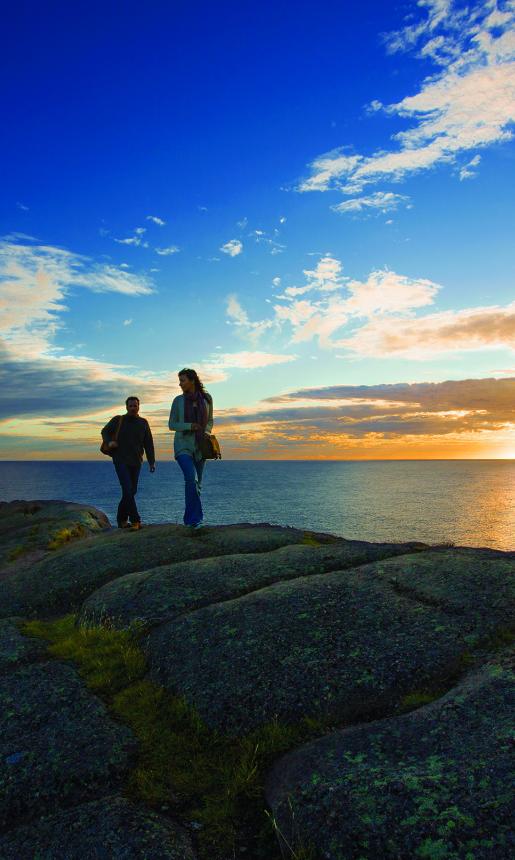 Visit Newfoundland and Labrador's Oldest Surviving Lighthouse
Originally built in 1836 and updated in 1955, the Cape Spear Lighthouse is a National Historic Site of Canada and the oldest surviving lighthouse in Newfoundland and Labrador. A visit to the lighthouse can feel like a trip back in time. That's because the original lighthouse, as well as the residence, has been painstakingly restored to provide visitors with a glimpse into what life would have been like for the light keeper and their family in 1839.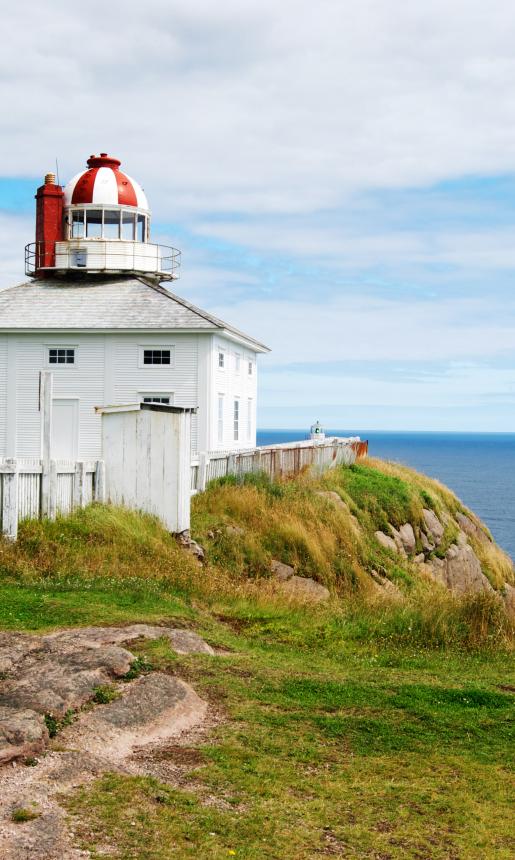 Cape Spear, Newfoundland and Labrador is home to some fantastic hiking trails that offer both a challenge and incredible views. If you're interested in a shorter hike (think one to two hours), head out on the Blackhead Path. This is a truly scenic trail with Instagram-worthy views of the Southside Hills, Cabot Tower, and, of course, Cape Spear. Be sure to pack your best hiking sneakers, as well as appropriate gear so you're prepared for any changes in weather (which, if you've spent any time in Newfoundland, you know can be frequent). 
If you're looking for a more challenging hike, set your sights on the Cape Spear Trail. This 9.3km trail (with over an additional kilometre of side trails) is an all-day outing—and it's worth every minute! As you make your way along this trail, you'll discover rolling hills, bubbling bogs, boardwalks, river crossings, and more! You'll also pass through the Nature Conservancy area of Maddox Cove, which is an outdoor lover's dream. Much like the Blackhead Path, we recommend trail-rated footwear for this adventure.
With such an amazing view of the Atlantic, it shouldn't surprise you that Cape Spear is a perfect location for catching a glimpse of a pod of whales from the shore. Most commonly, this is an excellent spot to see humpback whales, though, on rare occasions, visitors have also reported seeing orcas. Of course, whales aren't the only creatures in the sea! So keep your eyes peeled for dolphins and seabirds as well.
On the edge of North America, you'll find views and beauty like nowhere else on Earth. If you'd like to learn more about Cape Spear, Newfoundland and Labrador Tourism has put together a helpful guide to the area—including a look at the charming nearby community of Petty Harbour. Or, if you're ready to live life on the edge for yourself, get started by booking your passage with Marine Atlantic today!