A Weekend in Nova Scotia Wine Country
When you first hear the words "wine country," regions that immediately come to mind are probably France, California, maybe Argentina, or Australia. But off in our quietly spectacular corner of the world, big things are growing. Sure, we've got blueberries, strawberries, apples—and lots of them!—and other produce in abundant supply, making the Annapolis Valley a foodie magnet. But there are also vineyard upon vineyard of grapes, flourishing in our unique terroir and producing some fine award-winning wines. 
There are so many reasons to visit Nova Scotia Wine Country! The food and wine might be what bring you here but there's so much more to do in between sips and bites. Here are a few of our favourite things to do during a weekend in wine country.
Winery Tours and Tastings
Obviously, your first stop should be a winery or two for a tour and tasting. But even if you don't sip a single drop, it's still an experience to savour; you'll want to linger over the extraordinary views and drink them in.
Luckett Vineyards has one of the best, overlooking the Minas Basin and Cape Blomidon off in the distance. Born from our characteristically cool climate, tricky terroir, the ocean that's always within reach, and passion from the hands of its producers, Nova Scotia wines are finding their way on the wine lover's map.
Our very own appellation, Tidal Bay, is crisp and aromatic, and pairs perfectly with the fresh seafood we're so famous for. But it also pairs nicely with a wood-fired pizza right out of the oven at Lightfoot & Wolfville. Or make an appointment for a tasting of Benjamin Bridge's award-winning wines, like the delightfully effervescent Nova 7.
Grand Pré National Historic Site
Aside from being a truly stunning landscape and serene place to stroll, this UNESCO World Heritage Site sits on the former Acadian village of Grand-Pré and lives on as a powerful monument to the community and the people who lived there.
The beautiful property centres around the statue of Évangeline, the heroine of Henry Wadsworth Longfellow's epic poem. But the grounds, gardens, and stone chapel, as well as the surrounding farm fields, marshes, and dykelands are all relics of that time in this place—telling the turbulent story of the Acadian families who called Grand Pré home between 1682 until 1775.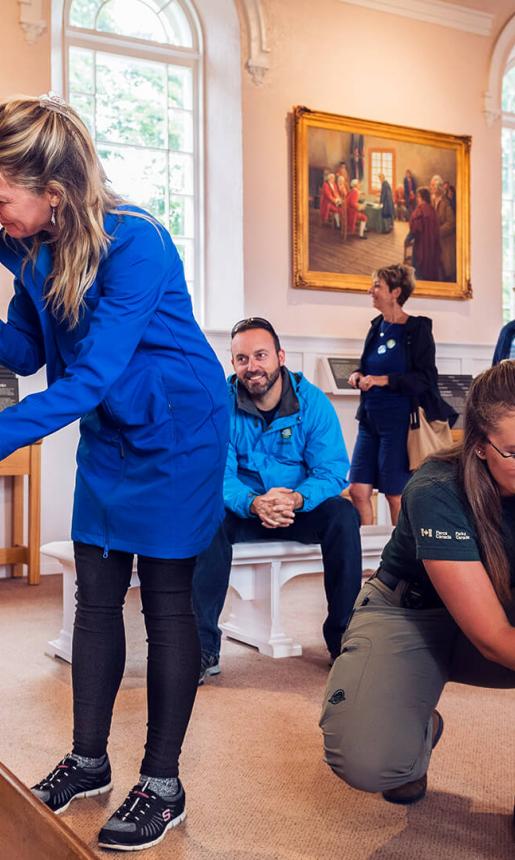 With farms and producers on nearly every beautiful patch of land, food is not in short supply in the Annapolis Valley. There's even an entire festival devoted to food, film, and chefs: Devour! The Food Film Fest, which takes place in late October. But you'll find lots of culinary delights to celebrate all year.
Once a turn-of-the-century apple warehouse, the Wolfville Farmers' Market is open year-round on Saturdays. Find all manner of delicious treats, chefs, artisans, hand-crafted goods, live music, and naturally, farmers. Love cheese? Head to Fox Hill Cheese House in Port Williams, and tour the farm, try their famous cheese curds (delicious on their own as a snack, without their legendary dish, poutine) or enjoy a gelato and the view from the deck. Ever dine on the ocean floor? Thanks to the folks at the Flying Apron in Summerville, you can at Burntcoat Head Provincial Park, an adventure made possible by the highest tides in the world.
After sampling all of the food and wine, you may want to stretch your legs and get a change of scenery.
Make your way to Cape Split for the quintessential Nova Scotia hike that showcases this remarkable province at its wild finest. Dramatic cliffs, ocean as far as the eye can see, towering rock formations, not to mention the impressive highs and lows of the highest tides in the world. At approximately six kilometres one way (four to five hours return) the full hike is a bit of a commitment. But the rewarding views will take your breath away.
Not up for such an adventure? Make your way to North Mountain and the Blomidon Lookoff in Canning (on the way to or from Cape Split), where you'll get sweeping vistas of the beautiful valley, the Minas Basin, and farm fields for days.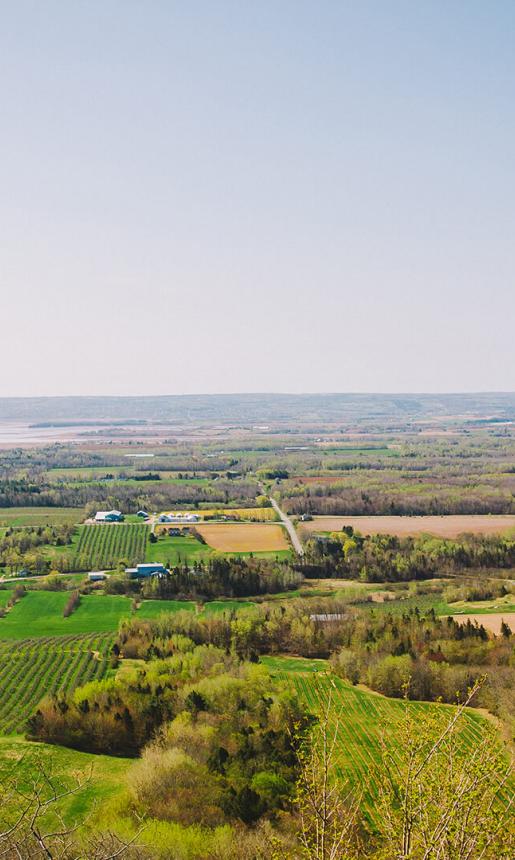 Tangled Garden, Grand Pré
A delight. Glorious. Enchanted. Magical. Sumptuous. Those are only some of the ways people describe an experience at the Tangled Garden.
Once mainly known for their savoury herb jellies, chutneys and salsas, the Tangled Garden is now a destination in its own right. Any place inspired by a sprig of thyme suspended in shimmering jelly is a world worth stepping into. And what a world it is! Wander the delightful gardens, find your way through the flowering labyrinth, or take a tour. Linger over a tea sipped from vintage china and a scone or the Sweet Fairy Tea Plate of treats in the charming tearoom. Of course, don't leave without stocking up on the Tangled Garden's yummy confections.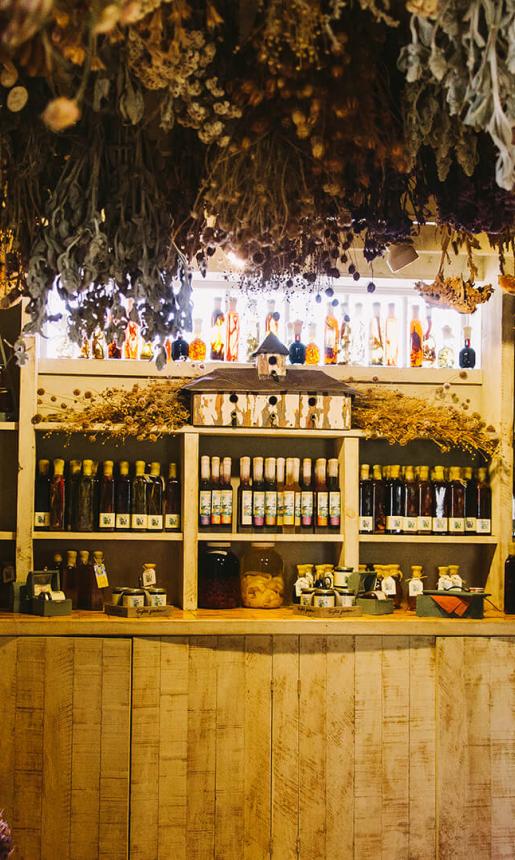 These are only a few of the fantastic reasons to visit Nova Scotia's Wine Country! For more, check out Tourism Nova Scotia's article—10 Reasons You Need To Visit Nova Scotia Wine Country.

To take the first step toward your wine country getaway, book your passage with Marine Atlantic today.