Twelve Must-Visit Nova Scotia Provincial Parks
With more than 200 provincial parks in Nova Scotia, it's easy to find a spot to enjoy a little fresh air, exercise, and nature.
No matter which part of the province you're visiting, there's a provincial park close by! Quiet rest areas that are perfect for picnicking, winding trails for hiking, biking, and snowshoeing, and beautiful beaches–there are plenty of ways to enjoy our parks in all seasons. And while all of our parks are worth a visit, here are some of our favourites.
Caribou-Munroes Island
2119 Three Brooks Road, Caribou
Enjoy an unforgettable beach day at Caribou-Munroes Island. Here, you'll find two kilometres of pristine white sand that's perfect for swimming, paddling, or just taking a stroll. Hike or bike along the three-kilometre coastal trail. Don't want to leave at the end of the day? There are plenty of campsites, so you can make a weekend of it! 
Summerville Beach
7533 Hwy 3, Summerville Centre
Located on Nova Scotia's stunning south shore, Summerville Beach features a kilometre of powdery-soft white sand backed by dunes and an open salt marsh. Since this is a piping plover habitat, visitors are asked to stick to designated paths while travelling to and from the beach. Go swimming and bring a picnic lunch to make it a fun beach day. 
Martinique Beach
2389 Petpeswick Road, East Petpeswick
Build sandcastles, hunt for shells, or simply soak up the salty air on this 3.7 kilometre stretch of soft white sand. With a lifeguard on duty during July and August, Martinique is great for swimming and paddling, and boardwalks offer easy access to the beach. Pack a picnic lunch and keep your eyes open for piping plover–the area is protected for these tiny birds. 
Cape Smokey
40301 Cabot Trail, Cape Smokey
At the top of Smokey Mountain on Cape Breton's world-famous Cabot Trail, visitors can hike five kilometres of coastal trails with awe-inspiring vistas and incredible lookoff points. With rest stops along the way, there are lots of places to rest as you explore this gorgeous part of Nova Scotia. It's especially popular during the fall months, when the brilliantly-coloured foliage is at its best! 
Blomidon 
3138 Pereau Road, Canning
Spectacular views of the world's highest tides make Blomidon Provincial Park perfect for exploring. And with 12.5km of interconnected trails peppered with scenic vistas, it's great for hikers! Bring your camera and your sense of adventure and prepare to be amazed by one of Nova Scotia's most stunning regions. With trails ranging from basic to moderately challenging, Blomidon is ideal for a quick fresh air break or a day of exploring. 
Taylor Head
20140 Hwy 7, Spry Bay
All year round, Taylor Head Provincial Park offers opportunities for outdoor adventure! A variety of trails take visitors through forests, along coastal marshes, past boulders and coastlines, offering picture-perfect views along the way. During the winter, some trails are accessible by cross-country skis or snowshoes, too. Keep your eyes peeled for local birds and small mammals.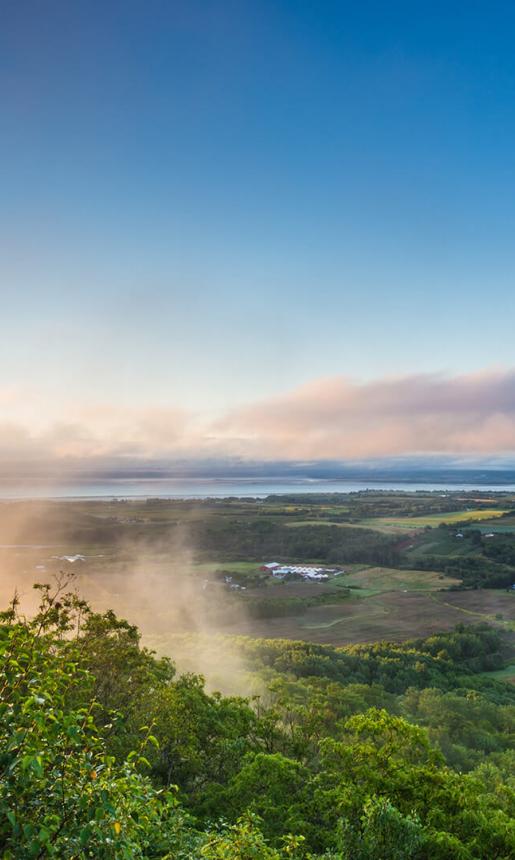 Melmerby Beach
6280-6380 Little Harbour Road, Little Harbour
With two kilometres of sandy beaches to enjoy, Melmerby (or "the Merb," as it's known by locals) is ideal for all kinds of water activities, including paddling and kayaking. There's also a boat launch if your idea of a great day is taking to the water. With lots of parking and a lifeguard onsite, Melmerby is a popular destination during the summer months. 
Graves Island 
230 Graves Island Road, East Chester
With its quiet setting on Nova Scotia's south shore, Graves Island is the perfect place to get away from it all. Go for a sail and explore the shore near the bustling community of Chester, or paddle around the small islands peppering the area. You can also soak up some sun on the beach, spend the night in the campground, or go for a bike ride along the coast. 
Lennox Passage
2313 Hwy 320, Isle Madame
Immerse yourself in local history and year-round adventure in Cape Breton. Lennox Passage features two kilometres of shoreline, plenty of trails, and snowshoeing and cross-country skiing in the winter, as well as a boat launch and quiet waters that are perfect for paddling. You'll also find an operating lighthouse and a former post office, ferry terminal, and two limestone quarries here, offering a glimpse at the area's past.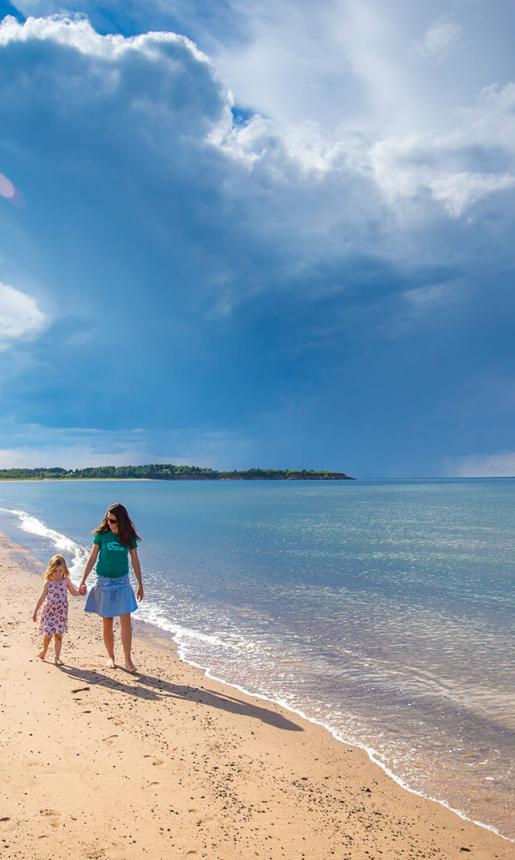 Five Islands 
618 Bentley Branch Road, Five Islands, NS
You can't beat sleeping next to the sea, and Five Islands delivers! Camp along the Bay of Fundy to witness the world's highest tides. At low tide, take a walk on the ocean floor. Go beachcombing, search for unique rocks, dig for clams, or stroll along majestic 90-metre sea cliffs. Five Islands offers 87 campsites, 22 of which are wooded, as well as two picnic areas, a beach, and a playground. 
Whycocomagh
89 Provincial Park Road, Whycocomagh, NS 
Perched above Cape Breton's Bras d'Or Lake, Whycocomagh serves up dramatic vistas and plenty of ways to enjoy the great outdoors. Here you can hike more than 5km of trails, relax by the shores of the lake, and get back to nature in one of 40 campground sites. Or book a yurt, which sleeps up to six people. 
Thomas Raddall Park
529 Raddall Park Road
Located just across the harbour from Kejimkujik Seaside Adjunct National Park, Thomas Raddall is a fantastic getaway for outdoor enthusiasts and bird watchers. With 82 campsites, three unsupervised white sand beaches, biking and walking trails, and picnic areas spanning more than 650 hectares, there are plenty of spaces to explore. Four nearby migratory bird sanctuaries are home to plenty of species of feathered friends–make sure to pack your binoculars!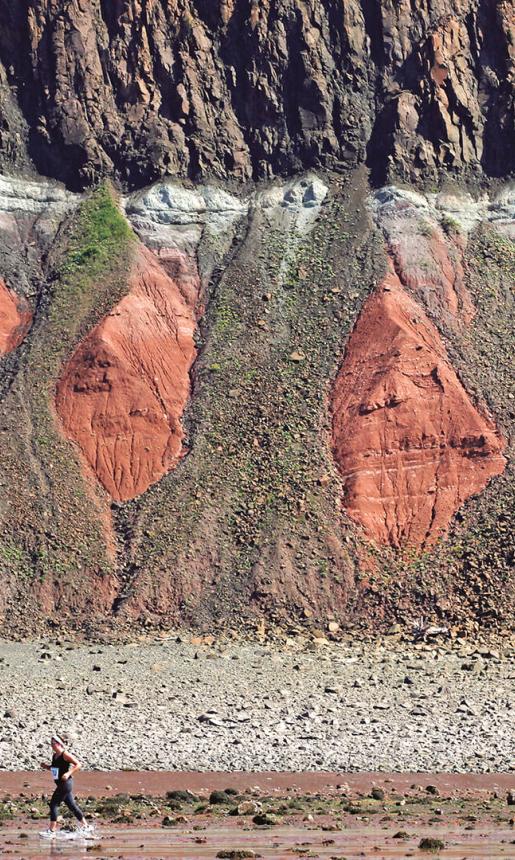 Ready to explore Nova Scotia's provincial parks? Find a park by listing or by activity, make a reservation, and check out their programs and upcoming events. And, of course, don't forget the most important first step, booking you passage aboard a Marine Atlantic ferry today!