A Pocket Guide to Grand Falls-Windsor, Newfoundland and Labrador
In the central region of Newfoundland and Labrador, you'll find a small town with a big heart—Grand Falls-Windsor. Home to outdoor adventures, unique charms, friendly folks, and natural beauty, this perfectly centered town is sure to delight when you pass through as part of your Newfoundland journey with Marine Atlantic.
And if this is your first time visiting Grand Falls-Windsor, don't worry! This quick guide on what to see and do while you're here is sure to be helpful throughout your visit. Ready? Let's learn more about Grand Falls-Windsor.
Two Become One: Grand Falls and Windsor
One question we hear a lot about Grand Falls-Windsor is related to the town name. Specifically, why does it sound like two names?
The answer is really quite simple—it's because it used to be two separate towns. In 1991, the people of Grand Falls and Windsor, voted to amalgamate, officially becoming Grand Falls-Windsor (and the largest town in the central region of the province).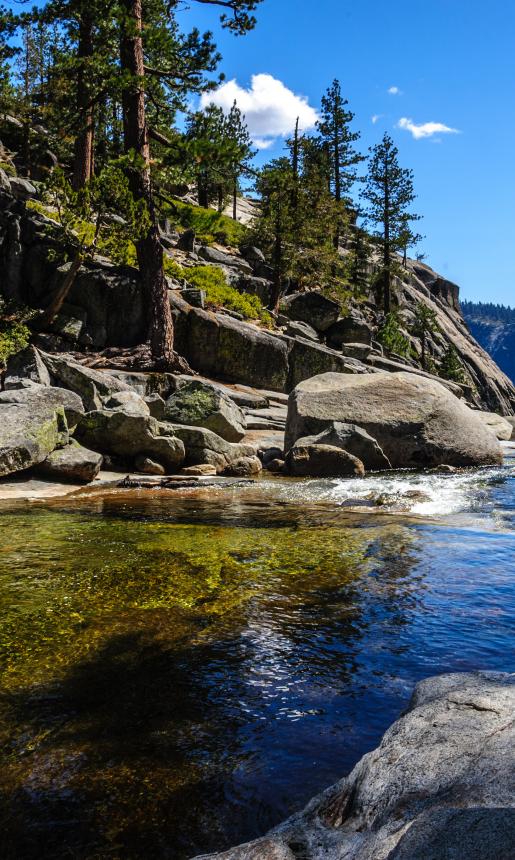 Get Outside in Grand Falls-Windsor
All year long, Grand Falls-Windsor is an outdoor enthusiasts paradise. In fact, one of the best ways to see the town while also enjoying an outdoor adventure is by taking a stroll along the Corduroy Brook Nature Trail. Perfect for visitors of all ages and abilities, the Corduroy Brook Nature Trail offers over 15 kilometres of walking paths—ranging from fully accessible trails to more demanding hiking options. While you're exploring the trail, be sure not to miss The Wetlands—home to a variety of ducks and songbirds—as well as the peaceful and serene ponds.
Of course, if you're looking for an outdoor activity that's going to get your adrenaline flowing, make your way to the Riverfront Chalets for a river rafting tour. For over 20 years, the team at Riverfront Chalets have been guiding rafters down the thrilling Exploits River—Newfoundland's longest river. Whether you're looking for a family friendly river run that's suitable for all ages, or a challenge for more experienced whitewater rafters, you'll find your adventure along the mighty Exploits!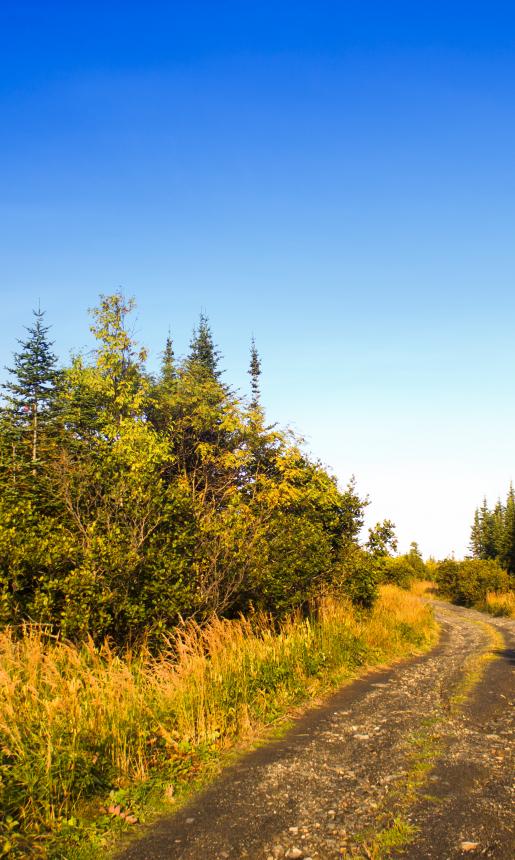 Fishing in Grand Falls-Windsor
The Exploits River isn't just for rafting, however, it's also a fisherman's dream come true! Every year, more than 25,000 salmon migrate through the waters of the Exploits—making it home to some of the best salmon fishing on the East Coast of Canada.
Spend a relaxing afternoon casting your line. After all, you never know what you might catch! And if you want to learn more about the salmon that populate the Exploits River, be sure to pay a visit to the Salmonid Interpretation Centre. Here, you can discover the fascinating history of the Atlantic Salmon, as well as exploring the steps being taken to ensure it continues to thrive as the "King of Fish" for years to come.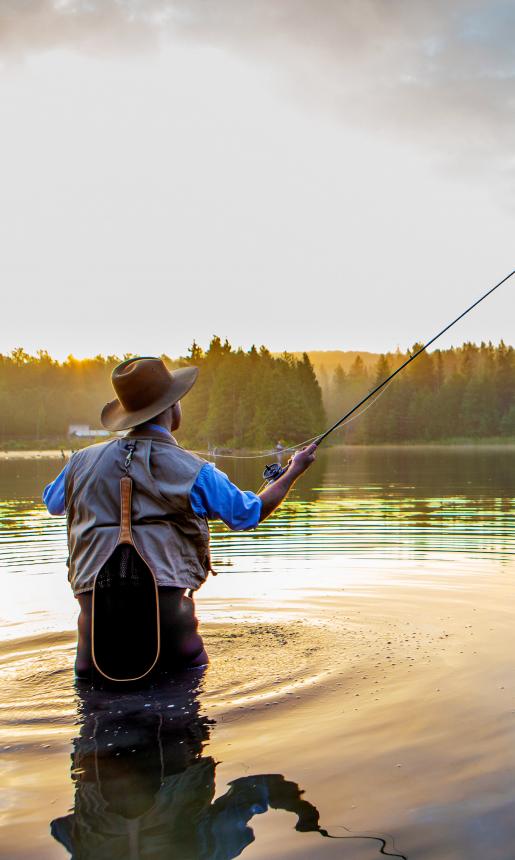 Winter in Grand Falls-Windsor
When the snow starts to fall in Grand Falls-Windsor, the outdoor adventures are just getting warmed up—and so are the snowmobiles! Take a tour with an experienced guide to see Newfoundland from a whole new perspective, or make your way out to the Trans Canada Trail (and beyond) aboard your sled to explore our extensive network of groomed trails and backcountry roads!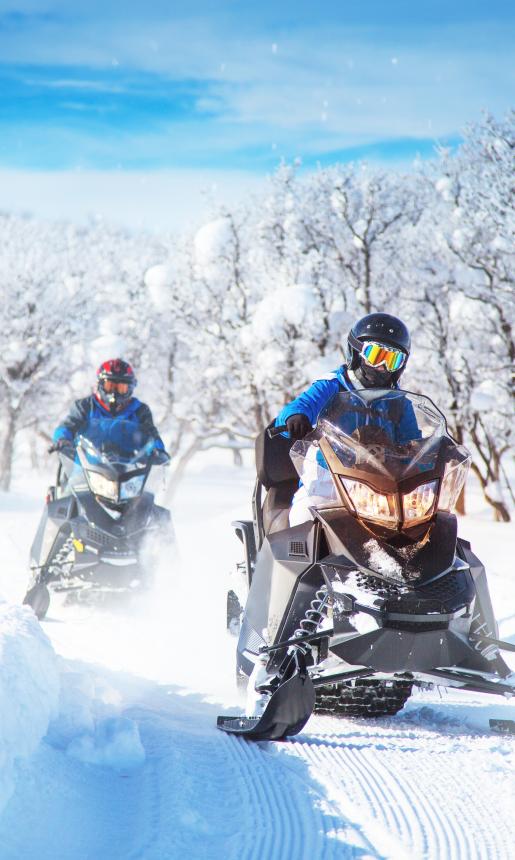 Pay a Visit to the Mary March Provincial Museum
Central Newfoundland and Labrador is home to a wealth of history—much of which is on display at the Mary March Provincial Museum.
As you make your way through the museum, you'll learn about the indigenous cultures of Newfoundland who called the island home over 5,000 years ago, all the way through to the great advancements of the 20th century that changed the region forever. Artifacts and displays tell the story of the region's interesting history and are sure to interest young and old alike.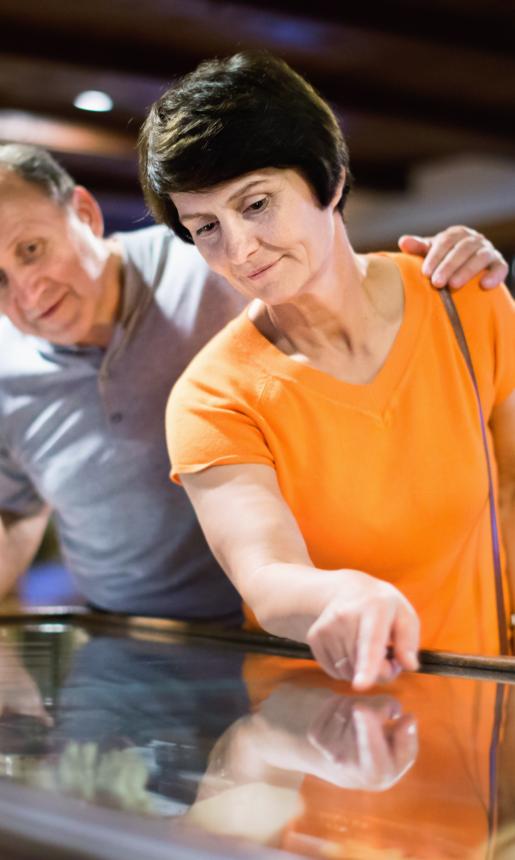 Don't Miss Salmon Festival 
For more than 30 years, Grand Falls-Windsor has been the home of the Exploits Valley Salmon Festival. Visitors from around the world make their way to the town every year for this event, which includes everything from salmon dinners to spectacular weekend converts.
Over the years, the Salmon Festival concert has been headlined by a diverse group of acts, ranging from legendary rockers like KISS, The Eagles, and Aerosmith, modern pop stars like Maroon 5, and Canadian icons, The Tragically Hip. A fun summer tradition for many, Salmon Festival is a fantastic way to make memories of your trip to Newfoundland and Labrador that will last a lifetime.
A great stopping point on your coast-to-coast Newfoundland and Labrador adventure, Grand Falls-Windsor is full of fun activities for travellers of all ages—and the first step to getting there is by booking your passage aboard a Marine Atlantic ferry today!