Newfoundland and Labrador's Best Hiking Destinations
Whether you're stepping off the ferry for the first time or a returning visitor, Newfoundland and Labrador is a top travel destination for people from around the world—known for its incredible landscapes, picturesque trails, and captivating wildlife.
 
If you're looking for that authentic Newfoundland and Labrador experience filled with icebergs, moose, and stunning coastal views, these hikes should be at the top of your list.
Add this park to your hiking bucket list—Gros Morne will not disappoint. This UNESCO World Heritage site covering 1,805 square kilometres is filled with amazing landscapes, majestic fjords, and herds of moose and caribou.
 
With more than 100 kilometres of trails in the park, there are plenty of paths to choose from. If breathtaking views are what you're looking for, then Gros Morne Mountain is your trail. This path takes you to Gros Mourne National Park's highest point, at 806 metres you'll be met with incredible views of the Long Range Mountains and Ten Mile Pond gorge.
Did you know? 

The summit of Gros Morne is the second highest peak in Newfoundland, exceeded only by Lewis Hill—which stands at 814 metres.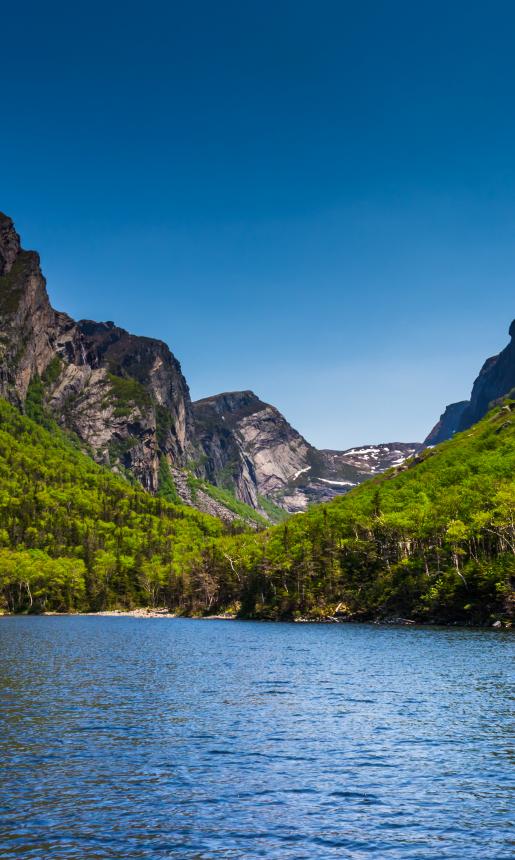 The East Coast Trail covers the entire island, depending on what you're looking for you can choose from a variety of paths that suit you best. A popular path, Cape Spear to Maddox Cove is known for its viewpoints and red sky sunsets, something that land and sea lovers alike will be awestruck by.
 
Want to explore other paths? The East Coast Hiking Trail is divided into 24 routes, each offering a unique experience. Discover a path that matches your skill level and read up on its description, amenities, and features, like waterfalls, coastal views, and maybe see a lighthouse or two.
 
Things to keep in mind: August through September is prime whale watching season, and if you're visiting during the summer (June through July) you might be lucky enough catch a glimpse of an iceberg floating by.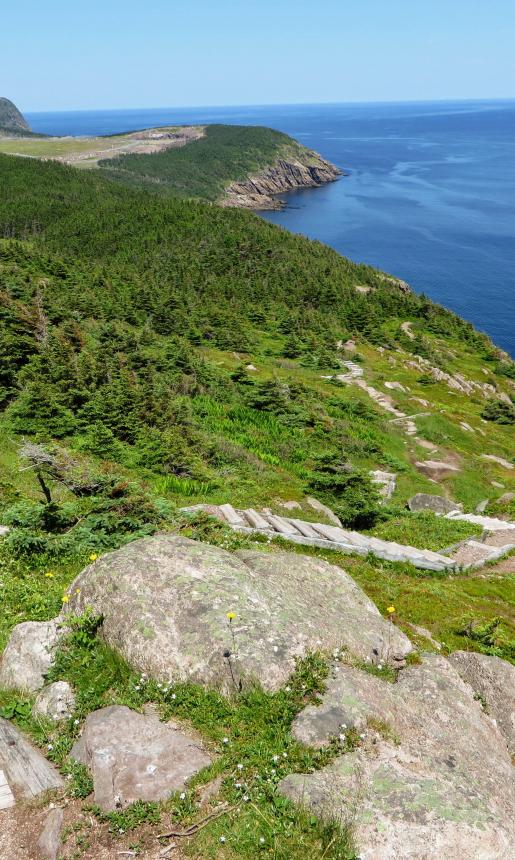 Brimstone Head Trail (and The Heads Trail), Fogo Island
Half the adventure of Fogo Island is travelling to this quaint town by ferry. Once you arrive, the best way to explore is by foot. Be sure to mark Brimstone Head Trail on your list. Located on the most northwestern coast, it's known as one of the four corners of the flat earth. Stop by the Museum of the Flat Earth to read up on some artifacts and information.
 
Finish off the day dining at the Fogo Island Inn, their menu changes daily and is dictated by Newfoundland's seven seasons. That's right, seven seasons. In addition to spring, summer, fall, and winter, Newfoundland and Labrador has a few additional unique seasons: 
Berry Season (September 1-October 31): Prime picking season, the island is covered in edible berries. Make friends with a Fogo islander and they'll show you the best spots.
Pack Ice Season (March): The pack ice moves with the current from the Labrador sea past Fogo Island to the North Atlantic. Be sure to snap a picture on a sunny day, as the sparkling shards of ice are captivating for any landscape photographer.
Trap Berth Season (June): Traditionally, Trap Berth Season is the season for cod fisherman, with 12 pm on June 1 marking when fishing berths were dropped.
Learn more about Newfoundland and Labrador's additional seasons here.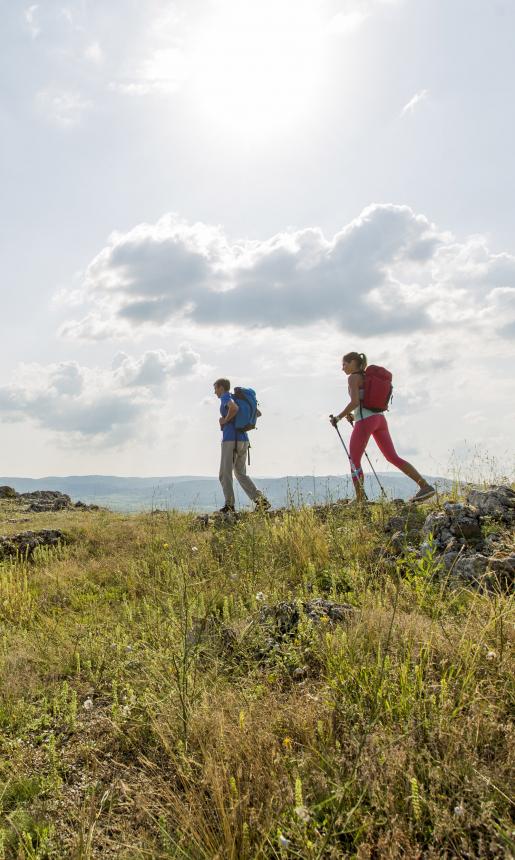 The Skerwink Trail is a 5.3km loop best hiked in a clockwise direction. Enjoy the view of Trinity Harbour as you hike south from Skerwink Head. As you walk along the coastline, you'll be met with ancient sedimentary rock, seawall arches and maybe catch a glimpse of whales passing by during August and September.

You'll also have a chance to see sea stacks! These vertical columns of rock appear to jump out of the sea, and as you hike along the trail the rock formations get better and better. Matched with the crystal clear water, you'll feel as though you've stepped into the pages of National Geographic. Bring your camera—you're definitely going to want to capture some postcard-perfect shots.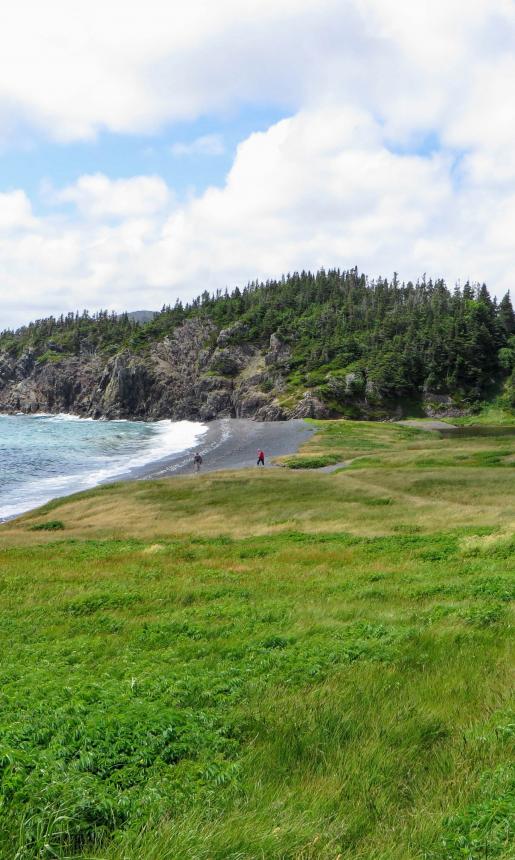 Known as a dream destination for hikers, Terra Nova National Park is Canada's most easterly National Park, with 100 kilometres of trails for all levels, from beginners looking for a stroll, to adventurists looking for a lengthy challenge.
 
A favourite hike is the Coastline Trail. With 9.5 km of great coastal views, it's a bird watcher's paradise. The trail provides impressive viewing access to a Canadian Wildlife Bird Sanctuary, so while you're out on your adventure, be sure to keep your eyes peeled for bald eagles, ospreys, and shorebirds.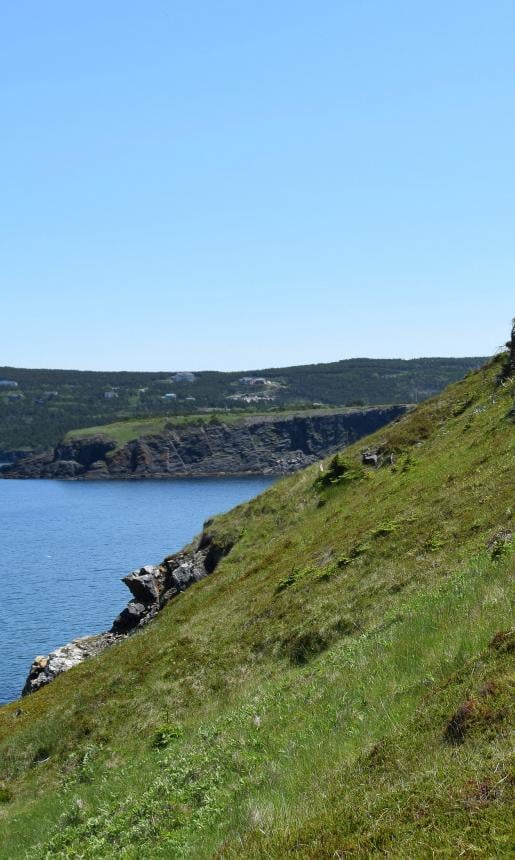 Now that you have your hiking inspiration, it's time to start planning your trip! Choose a sailing route and schedule that suits your itinerary best, and we'll see you on the ferry!