The Best of Rocky Harbour, Newfoundland and Labrador
The gateway to Gros Morne, Rocky Harbour lies 90 minutes north of Corner Brook on the Gulf of Saint Lawrence, and is the ideal base for exploring the untouched wonder of this breathtaking national park.
As the largest community within Gros Morne, you'll find unmatched landscapes, delicious dining options, and no shortage of things to see and do. No matter how you choose to fill your itinerary, you'll be greeted by the warmth and charm of a thousand or so friendly locals eager to share their corner of The Rock with you.
What to See and Do

Gros Morne is just on your doorstep, and offers endless tours and trails to experience its towering fjords and broody mountain ranges. Check out our other posts on camping in Gros Morne [link to GM Camping Trip blog] and our favourite hiking destinations [link to Best Hiking Destinations blog] to plan your Gros Morne adventure. If venturing deep into the park isn't on your to-do list, a short drive north or south of town will bring you to the area's best attractions. 
Just up the road, Lobster Cover Head Lighthouse is perfect for immersing yourself in the seafaring history and cultural heritage of Rocky Harbour. At the indoor exhibit in this century-old cast-iron lighthouse, you can read lightkeepers' logbooks, listen to recordings of folk songs, and gather around the kitchen table for a chat with a friendly guide. The headland around the lighthouse is just as captivating as what you'll find inside. Hiking trails take you along the coast and through tuckamore forests (gnarled stands of windswept spruce and fir trees), and tide pools along the rocky beach make for excellent exploring at low tide. Time your visit to wrap up in the early evening and you'll be treated to a spectacular sunset, and maybe even a whale sighting!
Fifteen minutes south of Rocky Harbour, you'll find Bonne Bay Marine Station. Take a fun, interactive tour of the aquarium to discover the marine plants and animals living in Bonne Bay, and get hands-on with sea stars, hermit crabs, and more in the touch tank. Hop on the Discovery Boat Tour and cruise through the Bonne Bay fjord where mountains meet the sea. Kids and adults alike will love this educational, entertaining research station committed to protecting and preserving the region's biodiversity above and below the waves.
For an active outdoor adventure, Shallow Bay near Cow Head is perfect for kayaking. It's protected from the open Gulf of St. Lawrence, and the sandy beach offers a shallow place to set out from. Arctic Terns plunge into the ocean in search of fish, plus other seabirds, seals and whales can often be spotted as you paddle. The clear waters of the bay give you a glimpse of undersea life, and the backdrop of the Long Range Mountains is simply stunning.
In search of some evening entertainment? The Anchor Pub in The Oceanview Hotel is the place to be on Monday, Wednesday, and Friday nights. From June through September, five local performers put on a lively three-hour show full of quintessential Newfoundland and Labrador wit, humour, and heart. Tap your toes to popular local songs and laugh along with visitors and Rocky Harbour residents at this show that's fast become an island favourite. Tickets sell out fast, so be sure to books yours in advance.
For authentic down-home dining, stop in at Earle's on Main St. Serving up authentic Newfoundland and Labrador classics like fish cakes, cod tongues, and must-try moose dishes, part of the experience is sitting with a beer and watching locals come and go. There aren't many places in the world you can find moose pizza, but Earle's is one.
Parsons' Harbourview Restaurant & Cabins features fresh, local seafood selections and sizzling steaks. Tables topped with crisp linens, homemade desserts, and the attentive service of Mr. Parsons himself make for an unforgettable dining experience. 
For a special evening out, the Oceans Dining Room at The Oceanview Hotel offers an elevated menu, with a side of sweeping sea views. Luxurious yet relaxed, savour dishes made with fresh Newfoundland ingredients and linger over a glass of local beer or an international wine as the Lobster Cove Head Lighthouse sparkles to life.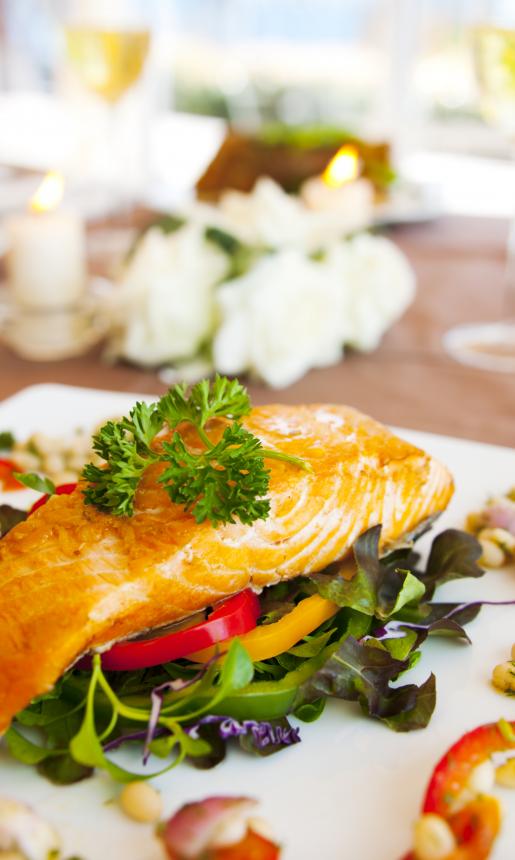 At Treasure Box Café, you'll find unique gifts and souvenirs that range from quirky to handmade, like jams and jellies made from local berries, crafts, knitwear, books, and more. If you're in need of a quick bite, this cozy cottage on Main St. offers soups, sandwiches, and baked goods to eat in or take out.
Java Jacks is a popular restaurant in town (a lot of their ingredients come from their organic garden), but it also serves as a gallery to showcase and sell the incredible works of Newfoundland artists. 
You can't leave Rocky Harbour without a visit to The Glass Station Studio. Local glasswork artist Urve Manuel creates vibrant, delicate pieces using various techniques that have to be seen to be believed. Stay for a workshop on kiln-formed glass, painting, or spinning, and take home a one-of-a-kind souvenir.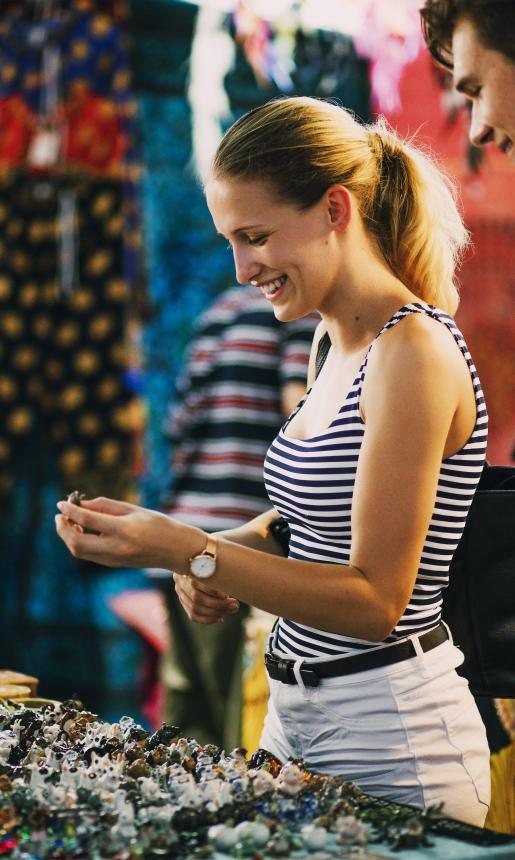 Now that you've got the highlights of Rocky Harbour, it's time to plan your vacation! Book your Port aux Basques ferry now and discover western Newfoundland and Labrador.