Annual Review of Activities
Please join Gary O'Brien, Chair of the Board of Directors, Murray Hupman, President and Chief Executive Officer, and Shawn Leamon, Vice President of Finance, as they provide an overview of the Corporation's fiscal year initiatives, investments, revenues and expenditures for the period April 1, 2021, to March 31, 2022.
Date: Thursday, October 20, 2022
Time: 11:00am NT
Location: Virtual; the event will be available for live streaming on our website.
Number of Sailings: 1,642
Number of Passengers: 231,299
Number of Passenger Vehicles: 91,335
Number of Commercial Vehicles: 90,223
On-Time Performance: 90%
Please click here to view the 2021-2022 annual report.
"I am extremely proud of the team at Marine Atlantic, the front-line employees who worked tirelessly throughout the year to maintain operations during challenging times. We are continuing our efforts to provide a modern, efficient, and affordable service for our customers." - Gary O'Brien, Chair, Board of Directors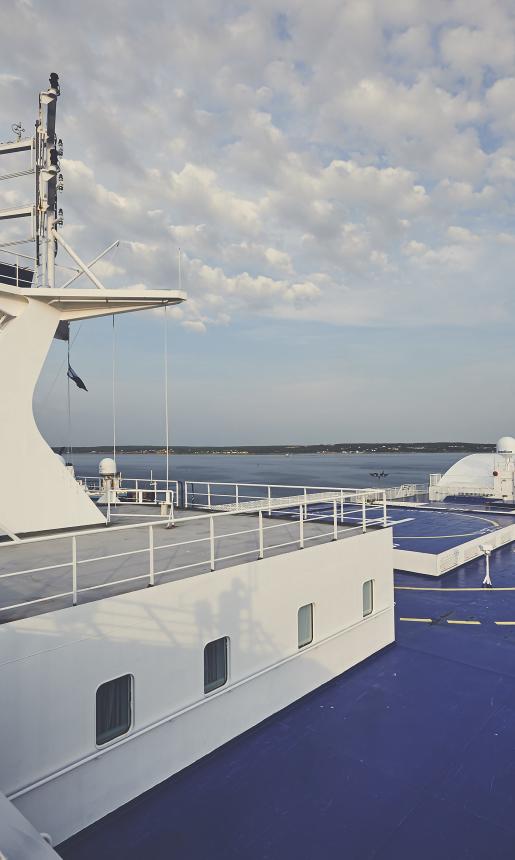 Our Mission
To provide a safe, environmentally responsible and quality ferry service between the Island of Newfoundland and the Province of Nova Scotia in a reliable, courteous and cost-effective manner.
Our Vision
An essential, progressive transportation system that people trust to deliver.