Fully Accessible Vessels and Facilities
As part of our commitment to provide the highest possible level of service, Marine Atlantic is pleased to offer additional assistance to persons with disabilities. Our staff is trained to accommodate the needs of all passengers, and we continue to develop and improve services provided to those with disabilities.
Reservations
We ask that passengers who require a reservation for an attendant, or for an accessible cabin, to please provide proof of disability upon arrival at the terminal.
 
The following are accepted: 
Accessible parking permit
CNIB card
Community card
Medical note or letter from a recognized disability organization
If you are unable to provide appropriate documentation upon arrival at ticketing, your reservation will be modified and you will be charged the regular fare.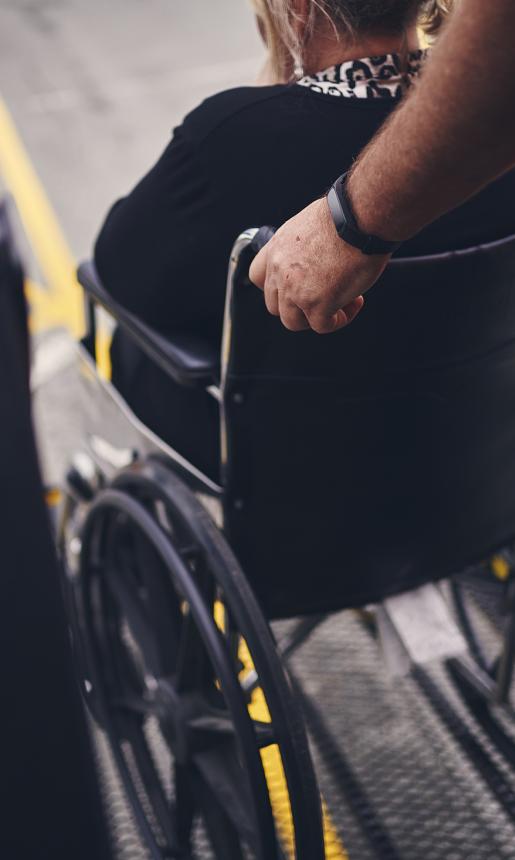 Attendant Assistance and Accessible Cabins
If you require an attendant for assistance or accessible cabin accommodations, please self-identify during the reservation process. Marine Atlantic can accommodate passengers who: 
Use mobility supports (such as wheelchairs or other aids)
Are blind or partially sighted
Are hard of hearing or deaf
Have cognitive or developmental disabilities
Are consumers of mental health services
Passengers who use wheelchairs, have mobility disabilities and use an aid (e.g., a walker or a cane), or are deaf or hard of hearing are also permitted to reserve an accessible cabin in advance. Vibrating alert disks are available on board at Reception for customers who are deaf or hard of hearing.
Questions or comments about our policies may be directed to our knowledgeable staff at any of the terminal buildings, or by calling the toll free reservation number: 1-800-341-7981. For customers who are deaf or hard of hearing, please dial 1-877-820-9252 (TTY line).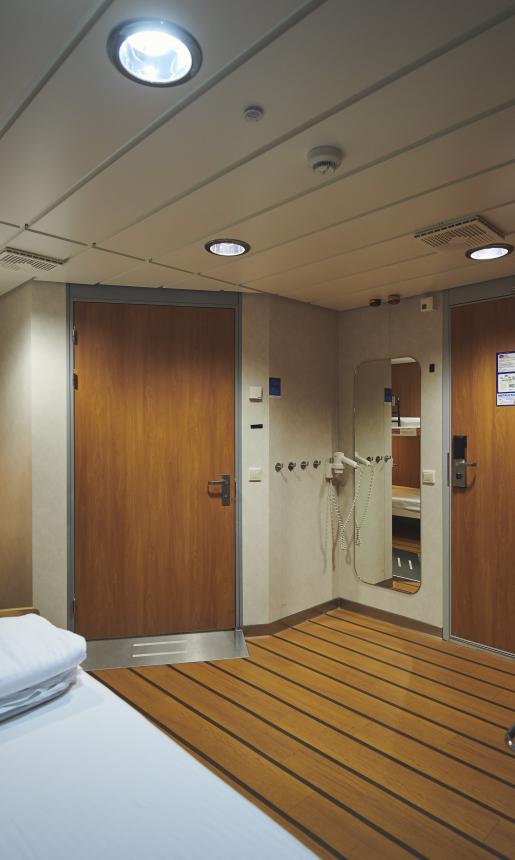 Travelling with Service Animals
If you require the assistance of a certified service animal while travelling, we recommend you notify us at least 48 hours in advance of travel. This allows us to make any necessary travel arrangements and answer any questions you may have.
 
Please bring proper documentation, as you may be required to present it at any time. You may be asked to provide supporting documents, including photo identification and certification papers verifying your service animal's training. If we cannot verify its certification, we may restrict the areas the animal can visit at the terminal property and on board.
Please note: The process for travelling with an emotional support animal differs from the process outlined above. Emotional support animals are not specifically trained to perform tasks directly related to a person's disability. For more information on travelling with an emotional support animal, please contact us at 1-800-897-2797 or email our Customer Relations department at [email protected].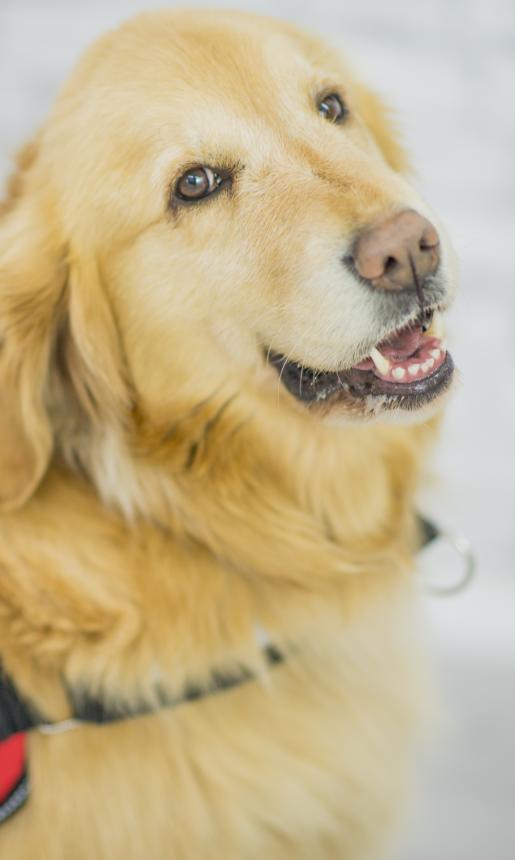 Our Continuous Commitment to Accessibility
Marine Atlantic's ongoing commitment to achieving the highest levels of satisfaction for its passengers, including those with disabilities, extends to the online experience. To assist in achieving this goal, and providing an online experience that is full and equal for guests with disabilities, Marine Atlantic is designing, developing, and operating its website in substantial conformance with generally-recognized and accepted guidelines and/or standards for website accessibility.
While these Standards may change and/or evolve over time, they are currently the World Wide Web Consortium's Web Content Accessibility Guidelines 2.0/2.1 at Levels A and AA. Should a guest encounter any issues with the accessibility of the Marine Atlantic website, please let us know by contacting [email protected]. We will make all reasonable efforts in order to update the website to further enhance its accessibility.