Dream Today, Plan for Tomorrow
Even with travel restrictions in place for quite some time, our sense of adventure never went away. If anything, our dreams of exploring Atlantic Canada only grew bigger. Now, it's easy to book an upcoming journey as you plan to sail with Marine Atlantic again. Turn your dreams of travelling to Newfoundland and Labrador and Nova Scotia into reality. Plan today and join us, when you're ready to visit again.
Travel with Peace of Mind
We know that plans change
that's why we're waiving all amendment and cancellation fees with our no-risk booking.
to secure your preferred sailing times and accommodations. We are operating with reduced passenger capacity so you can maintain physical distancing at all times.
Worlds Apart, Just a Crossing Away
Marine Atlantic connects Atlantic Canada, making it easy to go from the breathtaking fjords and mountains of Newfoundland and Labrador to the gentle rocky coastlines of Nova Scotia. In one crossing, enjoy the hospitality Atlantic Canadians are known for at every step of your adventure. With distinct world-class attractions on both sides of your journey, there's a never-ending supply of adventure waiting for you at your destination.
Newfoundland and Labrador
One of the most charming places you'll find in Canada, this province is known for the cliffs of its rocky coast, stunning scenery, friendly communities, and pleasant surprises at every turn. Hike through the dreamlike landscapes of Gros Morne National Park on the West Coast, or step back in history at the four UNESCO World Heritage Sites of Newfoundland and Labrador.
Our Port aux Basques ferry service is the gateway for your journey into western and central Newfoundland and Labrador, with our Argentia ferry service bringing you just 1.5 hours outside of St. John's.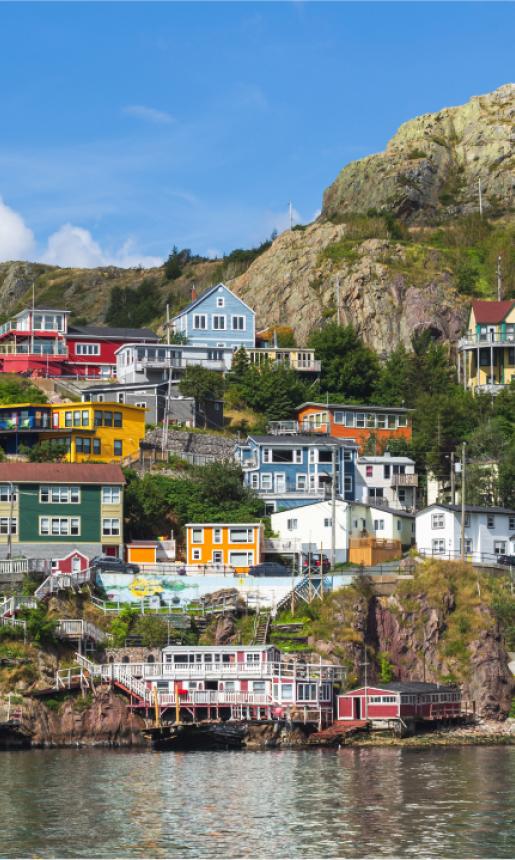 Discover why Canada's Ocean Playground welcomes millions of visitors every year. From our terminal in North Sydney, the majestic highlands and comforting charm of Cape Breton Island are just a short drive away.
Explore the island, or cross the causeway for a road trip to the mainland to experience even more of the legendary maritime culture this province is known for. Relax and play on beaches, feel the gentle breeze with clean salty air, and dine at restaurants serving fresh and local seafood.
Have Questions?
---

Contact us directly at 1-800-341-7981 (toll free) or [email protected]. 
Marine Atlantic has made it easier for you to amend or cancel your reservation. We are currently waiving amendment and cancellation fees for all upcoming travel.

For telephone bookings:
Contact us at 1-800-341-7981